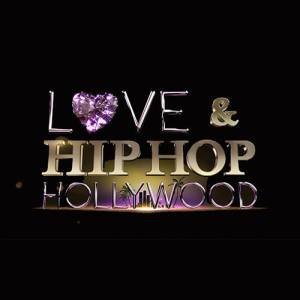 At the Conway Recording Studio in Hollywood, Yung Berg and Teairra Mari listened to the product of their hard work. Teairra loved the song. Yung Berg revealed that Hazel-E was upset because they were working together. Well Hazel-E didn't think it was cool that Yung referred to Teairra as his boo. Hazel-E obviously still had feelings for the producer.
Speaking of exes, ex-friends Hazel-E and Masika had a work-out at Pilates Platinum. Maybe that's why Hazel-E looks so strong. Pilates Platinum has a Pilates class that is said to help people see results fast. The Pilates class combines strength training, Pilates, and cardio for an intense workout. The studio also offers a fast-paced cycling class, a second cycling class with weights, and a Platinum Barre class. During the filming of Love & Hip Hop Hollywood at Pilates Platinum, Hazel-E told Masika about how Yung Berg disrespected her when she played her rap. He told her that he wasn't interested in her, told her that she couldn't have his beats, and dumped the contents of her purse on the street.
Te'kila Hollywood
Fizz and Amanda sat down together and argued at Te'kila Hollywood, a bar/restaurant. This Mexican Cantina features over 150 types of Te'kila. It is designed in dark brown hues and has authentic artwork from Mexican artists. Fizz told Amanda that he saw her with her Miami guy, and they both agreed to call it quits.
Trastevere
Masika and Yung Berg connected in more ways than one to talk about Hazel-E's rap. Yung Berg, figuring that he shouldn't count Masika out, offered to give Hazel E's beats to her. Masika sat in his lap and they took a sexy Instagram photo to celebrate. That was the connection, by the way. Trastevere Italian Restaurant serves homemade Italian cuisine in two locations, Santa Monica and Hollywood. The Hollywood location has a huge patio with space for 100 people. The patio gives diners a view of Hollywood Hills.
Javier's Restaurant
Ray J and Princess had a meal at Javier's Restaurant in Newport Beach. Javier's is a large Mexican Restaurant with private dining rooms, a main dining room and a patio. This upscale Mexican restaurant has rare tequila, fine wines, and other beverages to accompany the cuisine. At Javier's Ray J. revealed that Princess was the one for him. He said something very beautiful. When Princess questioned whether or not they were on the same page, Ray J. said they might not always be on the same page, but will always be in the same book.
Purple Wine & Coffee
Amanda an Moniece  had a chat at Purple Wine & Coffee in Koreatown. Purple & Wine Coffee is  a wine and coffee bar inside the Garden Suite Hotel. The coffee bar has light snacks, sandwiches, and offers breakfast.  Amanda and Moniece weren't concerned with food during their visit at the coffee bar, though. Amanda felt that she didn't say everything that she needed to say when she met Moniece previously, and Moniece decided to humor the young lady by acting as though she was interested in what she had to say. Amanda started saying that Moniece was not a good mother, etc. She spoke a bit to disrespectfully for Moniece's taste, so after Moniece prayed to God and thanked Him for restraining her, she pulled Amanda over the counter by her hair. The flesh is weak, isn't it.